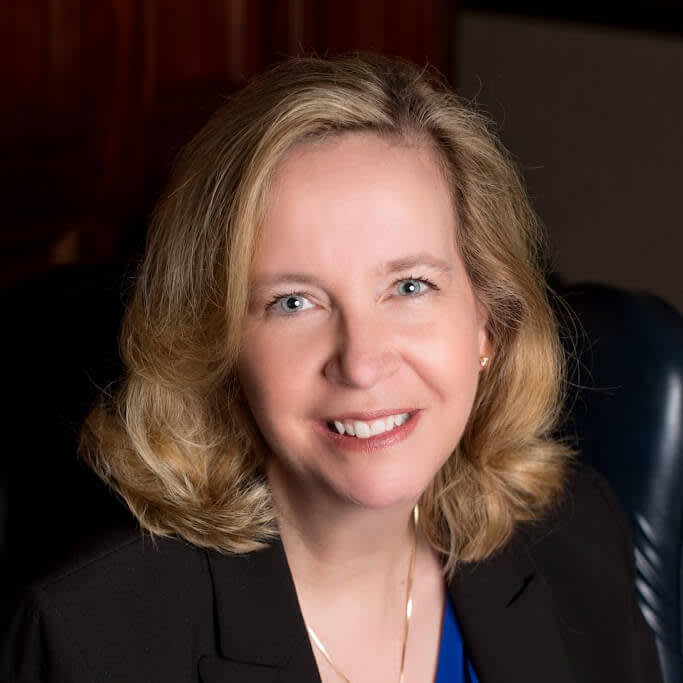 DIANE L. PAULL
Phone: 1-904-249-7288
Fax: 1-904-249-1779
Email: dpaull@simpsonpaull.com
Diane attended college and law school in Michigan. She began her career as an attorney in Michigan in 1982, working for several multi-national banks and financial institutions in the Detroit area. She was recruited by Barnett Bank in 1995, relocating to Florida for this position. Upon the sale of the Bank, Diane took the Florida Bar examination and obtained her Florida license in 2003.
Diane changed her focus to family law after joining Kurt Simpson in his law practice in Jacksonville Beach. She spent two years under Mr. Simpson's tutelage to learn the ins and outs of family law. She became Managing Partner in 2005 upon Mr. Simpson's retirement.
Diane resides in the Intracoastal West area with her husband, Tom, and adorable dog, Duncan, both of whom work at the office with her. She has a daughter in Boston and family in Michigan and South Carolina.


Bar Admissions
State Bar of Michigan

U.S. District Court for the Eastern District of Michigan, 1982

U.S. District Court for the Western District of Michigan, 1982

The Florida Bar, 2003

U.S. District Court for the Middle District of Florida, 2004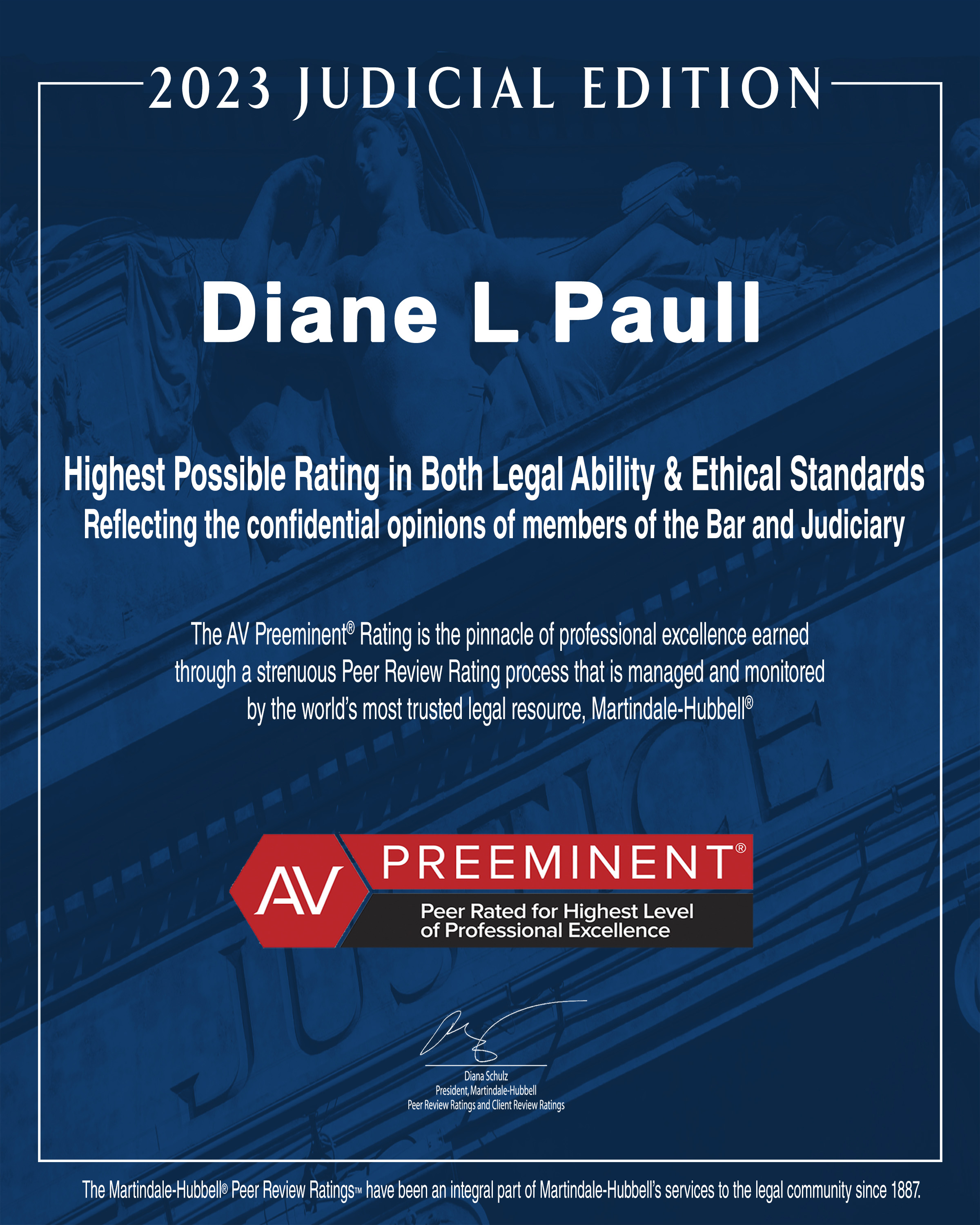 Born in St. Louis, Missouri
Managing Partner, Simpson & Paull, P.L. since 2005
Attorney with Simpson & Paull, P.L. since 2003
Vice President and Senior Counsel, Washington Mutual, Tampa, Florida, 1998-2000
Vice President and Senior Counsel, Merrill Lynch, Jacksonville, Florida, 1998
Senior Counsel, Barnett Banks, Jacksonville, Florida, 1995-1998
Adjunct Professor, Business Law, Florida Community College, 1996-1998
Vice President and Senior Counsel, NBD Bank, Detroit, Michigan, 1990-1995
Asst. Vice President and Regional Counsel, Society Bank, Ann Arbor, Michigan, 1986-1990
Asst. Vice President and Compliance Officer, Citizens Bank, Flint, Michigan, 1983-1986
Editor, Michigan Corporate Finance and Business Law Journal, 1980-1982
Author: "Coverture," University of Detroit Law Review, 1982
Author: "Due on Sale Clause," S Michigan Corp. Fin. & Bus. Law
J.D. - University of Detroit School of Law, 1982
B.A. - Oakland University, 1979
Jacksonville Bar Association
Jacksonville Beaches Bar Association
Florida Association for Women Lawyers